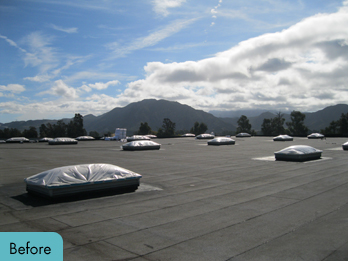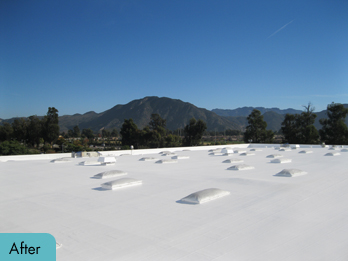 National Coatings has proudly installed hundreds of millions of square feet of commercial and industrial roofs across the United States for over 35 years. Our durable, highly reflective, environmentally-friendly roof coating systems come in acrylic coating or silicone coating and be used to restore, repair, renew or install a brand new roof on your building.
We serve several Fortune 500 clients in manufacturing, warehousing and distribution, commercial property management, major retailing, entertainment and hospitality. Our roof coating projects include special situations such as: cold storage facilities, unique clean rooms, hospitals, companies that are open 24/7, and more .We invite you to check out some of our past project profiles, which demonstrate our different roof coating systems and how they have benefited our clients:
For a complete list of our roof coating projects, visit our Project Profile Library on our website. National Coatings is here to help you. Our customer service team is dedicated to providing hands-on care with exceptional service for all your needs. Call us today 800-423-9557 or download our FREE Acrylic Guide and our FREE Silicone Guide.