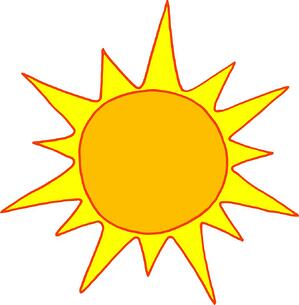 It's summer time! The hot weather is here and air conditioning systems are being used around the clock to keep buildings cool. Energy costs skyrocket during these hot seasons because commercial and industrial buildings retain a majority of the heat that gets absorbed into the building through the rooftop, creating warm temperature inside the building. Installing a cool roof or highly reflective roof coating system will help prevent heat transferring into the building, providing a comfortable indoor air temperature without using the air conditioning system as often, or for as long - ultimately saving lots of money on energy cooling costs!
National Coatings' acrylic and silicone roof coatings can save you up to 20% in cooling costs on your electric bill. Our cool roof or highly reflective roof coating systems have the capability to reflect the sun's UV and infrared rays away from the building, prohibiting the roof's temperature to increase dramatically. The ultra reflective AcryShield and SRC roof coatings can protect the rooftop by raising the roofs temperature by only 12 degrees oppose to a 78 degree increase which traditional black roofs experiences. Lower temperatures on the roof top, equals a hugereduction of heat being transferred into the building. This relates to a significant reduction in electrical energy usage for air conditioning and increases comfort for anyone in the building.
Harbor Freight Tools' corporate headquarters installed a NCC's AcryPly Roof Restoration Systems using highly reflective cool roof coatings on their aged and severely leaking roof and were very pleased with the outcome. They gained a watertight rooftop with the additional benefit of lowered energy cooling costs. Jerry Moore, the Facilities Director at Harbor Freight Tools, said, "After the National Coatings' Cool Roof was installed, we definitely noticed a difference in building temperature. It's not a marginal difference, either. It is between 15-20 degrees cooler inside the warehouse and store."
For more information on Cool Roof Coatings, download our Cool Roof vs 'Normal' Roof Guide or our Full Systems Brochure.