---

NCC truly desires to help you solve your roofing issues. We have a knowledgable team of sales representatives (with great personalities too) located across the United States to help you wherever you are located. Click here to find your local representative.
Our customer service team will work directly with you, assigning a representative to specially help you throughout your roof maintenance, restoration, or new construction project.
NCC will send a roofing technician to your building to resolve your roofs' unique aging/failing situations.


We can handle it all:

Cold Storage Facilities

Unique Clean Rooms that Require Minimal Disruption

Schools

Condominiums

Warehouses

Hospitals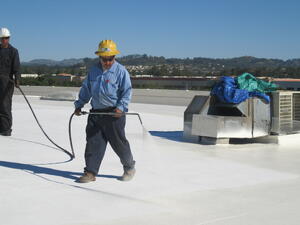 Our Approved Applicators are trained and specialized in our roof coating products. We have a team of nationwide applicators willing and able to serve you throughout the country.
Our full system warranty states that failures incurred within the warranty period as defined within the warranty will be repaired at no charge to the building owner. There is a cost involved with this type of warranty as National Coatings assumes a major role to ensure the best possible installation. Some of these responsibilities include:
Comprehensive Roof Evaluation and Analysis

Customized Installation Specifications

Use of Approved Applicators

Preliminary, in Progress, and Post Installation Inspections

A Plan for Preventative and Continued Maintenance
For more information, visit our warranty page on our website.