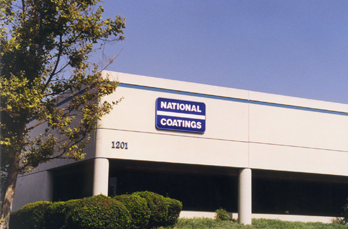 For 40 years, National Coatings has successfully developed some of the most useful, highly anticipated and needed roof coating products and systems to the roofing industry. Our innovative, durable, long-lasting products have provided contractors with ease of application, fewer steps to roof restoration, and faster project completion. We've enabled building owners and tenants to restore their leaking/failing roofs without business disruptions, closures, or costly landfill fees. Our coatings and systems promote environmentally-friendly initiatives by providing renewable and sustainable roofing that delivers energy-efficiency, non harmful chemicals/odors, and no landfill waste.
SUPERIOR PRODUCT PERFORMANCE
National Coatings has engineered roof coating formulations to achieve a product line containing:
Advanced UV blocking pigments
High performance polymers providing strength, elasticity, adhesion and durability
Low or zero VOCs
Few water sensitive ingredients
Advanced microbial protection
Our roof coatings meet rigorous standards set by:
ASTM
AIA
FM
ICC-ES
UL
ENERGY STAR
CRRC
Miami-Dade County
LEED.
NCC was heavily involved in the transition to ASTM D6083 - The standard for a liquid applied acrylic coating used in roofing that provides the marketplace with objective performance criteria. Read more about ASTM D6083.