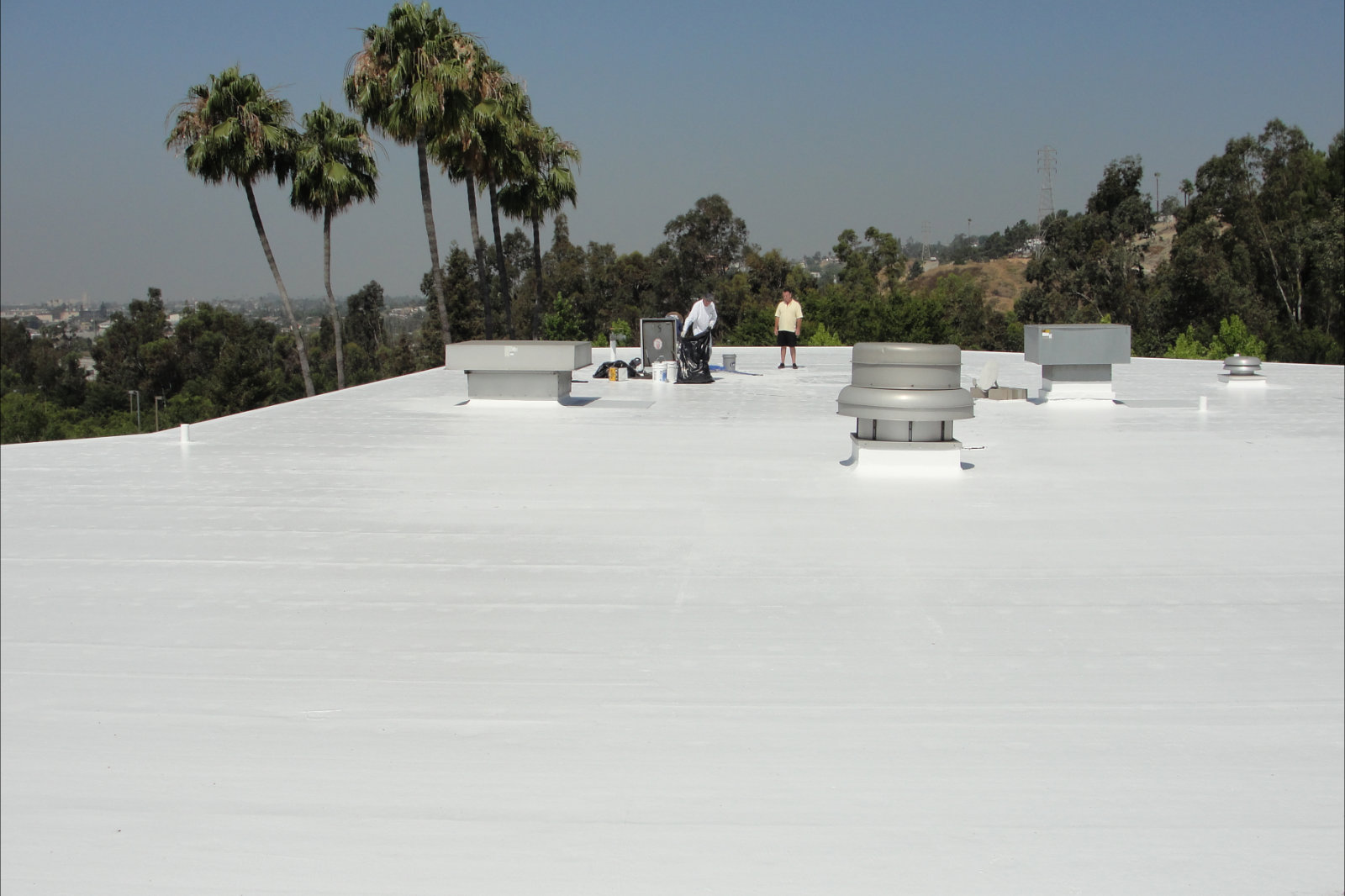 The building was originally covered with an EPDM product. In an effort to provide additional water protection and decrease energy usage, the owner decided to coat the black EPDM surface white 8 years after installation. Our AcryShield ARM Roofing System using base and top coats allowed the system to work perfectly to decrease the electricity cost associated with a heavy air conditioning load. Ten years later, despite having considerable life left in the coating system, the owners decided to re-coat again, to ensure the performance and energy saving further into the future.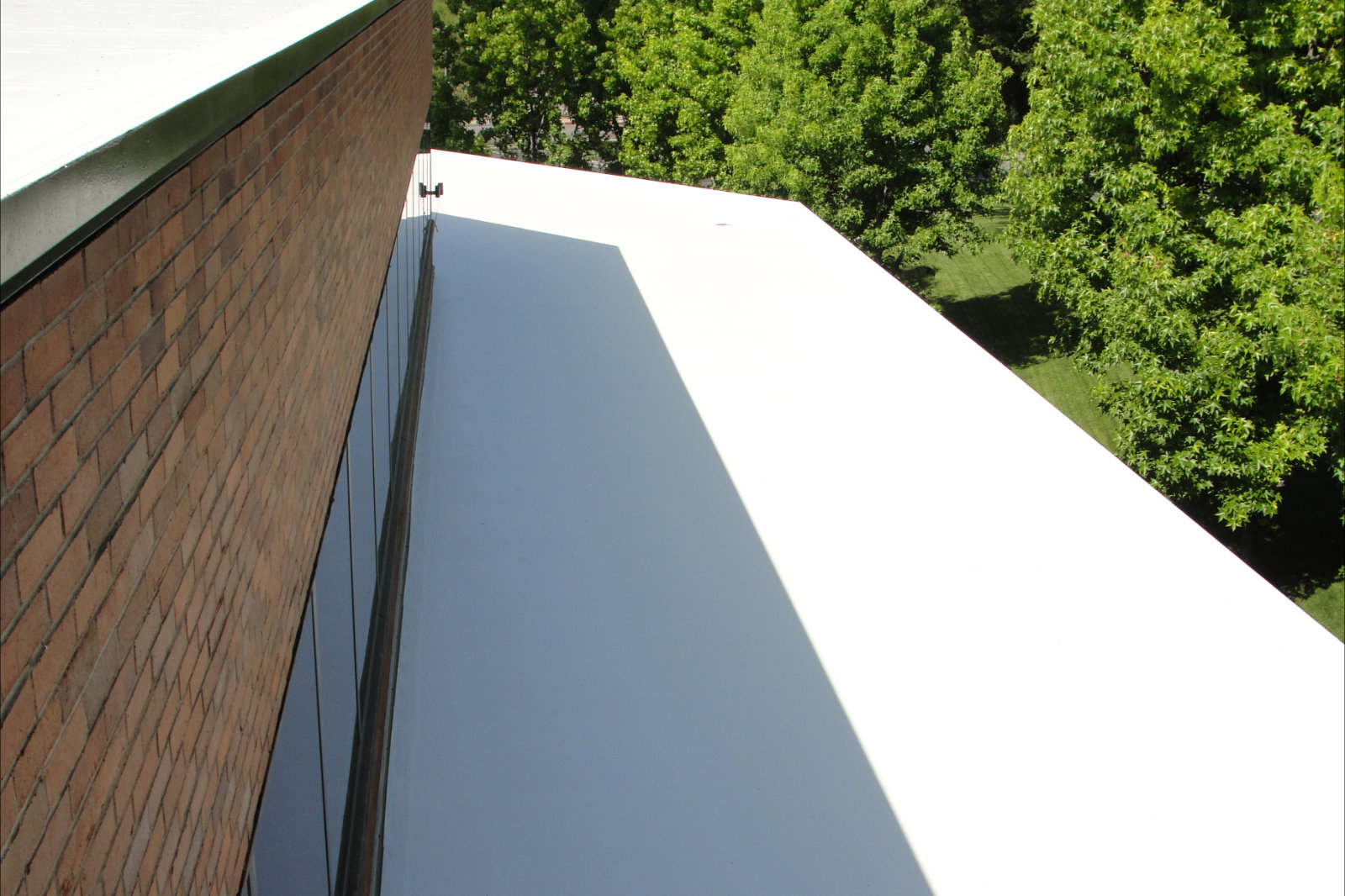 The Project
Cleaned the roof using a pressure washer to optimize coating application.

The roof was coated with two coats of AcryShield A500 roof coating - Forming a fully adhered, self-flashing membrane over the existing, previously coated roof.
Walk pads were installed around hatches and rooftop ventilator units by fully adhering them with National Coatings AcryFlex® sealant to protect the roof from potential damage caused by workers of other trades.
"I was impressed with the ease of application of the National Coatings ARM EPDM Roof Maintenance System."
Life Cycle Cost & Savings
Original EPDM roof was installed at an approximate cost of $51,000.

Original coating with AcryShield was done 8 years later at an approximate cost of $34,000.

Re-coated with AcryShield 10 years later at an approximate cost of $49,000.

RESULTS: The annual cost for the roof was only $0.44 per square foot per year. If the original roof was recovered with the original membrane, the cost would have been $85,000. If the two roofs were removed when the re-coat occurred, as required by new building codes and replaced, the cost would be $102,000. Thus the cost would be $0.78 per square food per year. This is a savings of $0.33 per square foot per year or 56% over the 18 year life.
National Coatings' AcryShield ARM Roofing System is a cost effective method for long term roof asset management.

The use of roof maintenance coatings can indefinitely defer re-roofing and the even higher cost of tear-off and replacement.

In this case, the ARM roof life cycle cost was 56% lower cost than the traditional re-roofing option.

This roof is a classic example of Sustainability: A roofing system that is designed, constructed, maintained, rehabilitated and demolished with an emphasis throughout its life cycle on using natural resources efficiently and preserving the global environment.