Acrylic Coating
Acrylic Coating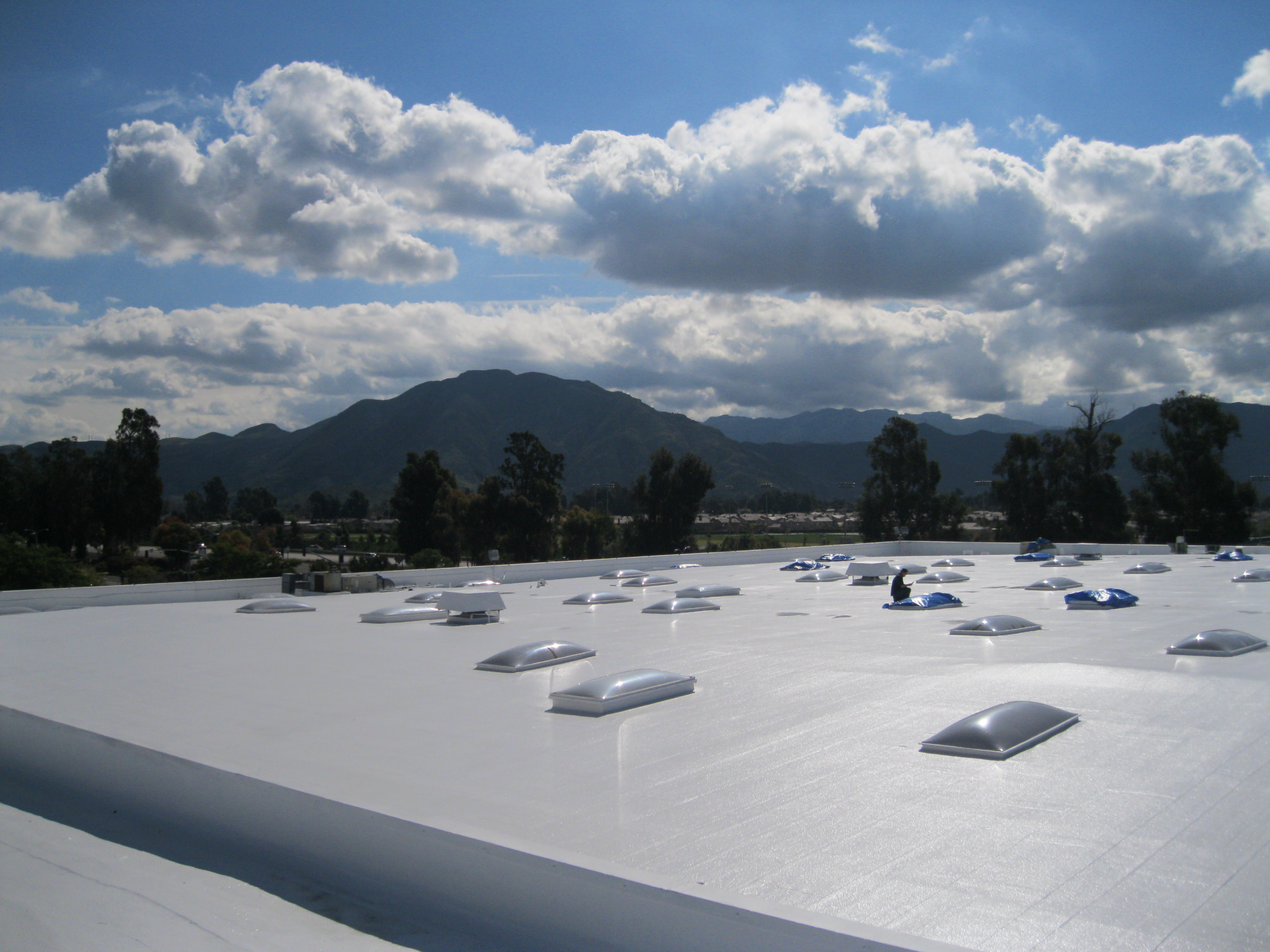 National Coatings manufactures many different premium acrylic coating products for roofing. Each acrylic coating has been designed with a different purpose in mind and has unique chemistry providing long lasting benefits. All of the top coats are highly reflective and are compliant with California Title 24 and other energy and building codes. Depending on which acrylic coating you choose, you can apply it to a number of different roofing substrates using commercial spray equipment or paint rollers.
Acrylic Coating – How They Work
Every acrylic coating product manufactured by National Coatings is made out of the finest raw materials available. Elastomeric roof coatings provide seamless and waterproof roofing. Being an elastomeric, the coating allows the roof to expand and contract without allowing water to penetrate the roof membrane during thermal expansion. The durability and reflectivity of the acrylic coating makes it a high value, cost effective investment, prolonging the life of the roof and lowering the temperature in the building; which in turn reduces energy consumption. Our acrylic coatings can be applied to asphalt, single-ply, metal, and foam roofing substrates. The application of our acrylic coating is straightforward and can be applied by spray, brush or roller.
Acrylic Coating – Contact National Coatings at 800.423.9557
Our acrylic coating products for roofing are fully compliant with building codes and energy conservation programs. To find out more information, please contact us at info@nationalcoatings.com